PCPlus 305: How your operating system works
11 years ago
OK, I'll admit it. This one is dead weird. Even when writing it, I wasn't quite sure where I was going with it so it turned into this essay on what happens when you boot a PC and why the BIOS is antiquated beyond belief. I then threw in a bit about memory management and file systems. I guess you've just got to read it to, er, gain the full perspective.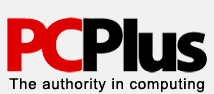 I think it's something I'd have enjoyed reading back in the 90s, but nowadays it's appears dated. But then, the BIOS is very dated and we're still using it with Windows 7, FFS. At least Windows 8 holds the promise of moving to UEFI.
Let's log this one as a "nice try, Bucknall, now go write about something interesting".
This article first appeared in issue 305, March 2011.
You can read the PDF here.
(I write a monthly column for PCPlus, a computer news-views-n-reviews magazine in the UK (actually there are thirteen issues a year — there's an Xmas issue as well — so it's a bit more than monthly). The column is called Theory Workshop and appears in the Make It section of the magazine. When I signed up, my editor and the magazine were gracious enough to allow me to reprint the articles here after say a year or so.)
Loading links to posts on similar topics...