PCPlus 310: How your phone betrays your location
9 years ago
I'd have to say this article is perhaps the most satisfying of all the articles I've written for PC Plus. For a start, it did not even start out as an article but as some research I did to help my wife with a case (she's a prosecutor). Some of the cases she prosecutes involve computers, and some involve some kind of techy knowledge she has to understand in order to present it to a jury. Seeing as I'm a kind of captive techy guy at home: I get asked questions about hashes, about deleted files, about browser caches, and all sorts of other things. And then there was this case…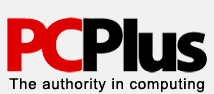 This particular case involved being able to pin down the defendant to a particular place in Denver at a particular time. All she had was a printout from the defendant's cell phone company showing numbers called, calls received, and which cell phone tower acted as the connection to the phone network. Not only that but there was an indication of the azimuth the cell phone was located. What the heck was an azimuth? And why was it important in this particular case? You'll have to read the article to find out: it all turned into quite a pleasing detective story.
The case also involved something else: she managed to get a list of cell phone towers in Denver with their latitude and longitude. Enter some fun programming: I had to find the set of towers nearest the place in question (say, within a 5 mile radius, which involved converting lat/long pairs into the number of miles from a point) and show that the cell phone tower being used was in all cases the closest one. So, I had to plot them on Google Maps, which involved creating a little bit of code to convert lat/long pairs into the JavaScript objects expected by Google and then feed them into the API. You can see the resulting map in the article.
Since I wrote the article, it's been used to educate other prosecutors in other cases. I've had some great feedback on it from other readers, too.
This article first appeared in issue 310, Summer 2011. TechRadar.com also published it online at the end of August.
You can read the PDF here.
(I write a monthly column for PCPlus, a computer news-views-n-reviews magazine in the UK (actually there are thirteen issues a year — there's an Xmas issue as well — so it's a bit more than monthly). The column is called Theory Workshop and appears in the Make It section of the magazine. When I signed up, my editor and the magazine were gracious enough to allow me to reprint the articles here after say a year or so.)
Loading links to posts on similar topics...